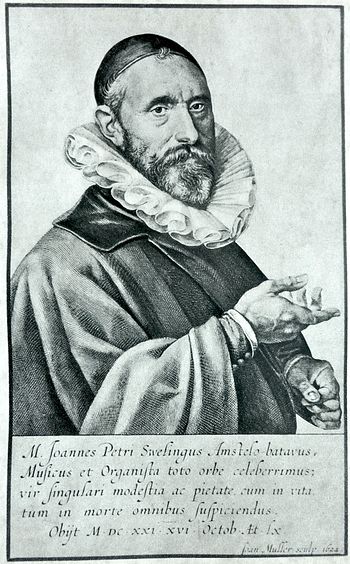 1 Praise ye the Lord. Praise God in his sanctuary: praise him in the firmament of his power.
2 Praise him for his mighty acts: praise him according to his excellent greatness.
3 Praise him with the sound of the trumpet: praise him with the psaltery and harp.
4 Praise him with the timbrel and dance: praise him with stringed instruments and organs.
5 Praise him upon the loud cymbals: praise him upon the high sounding cymbals.
6 Let every thing that hath breath praise the Lord. Praise ye the Lord.
---
Soit loué l'Eternel, from Livre Troisieme des Pseaumes de David, 1614 composed by Jan Sweelinck (1562-1621)
Pseaume 150 Or soit loué l'Eternel - Jan Pieterszoon Sweelinck - Middelburgs Kamerkoor
Performed by Middelburgs Kamerkoor
BUY MP3/ALBUM
SHEET MUSIC
SSAATTBB choir & optional continuo. Now Praise the Lord. Composed by Jan Pieterszoon Sweelinck (1562-1621). General, Praise/Thanksgiving, Renaissance. Choral score. With Scripture: Psalms 150. 60 pages. Published by E.C. Schirmer Publishing (EC.2790).
FREE SHEET MUSIC