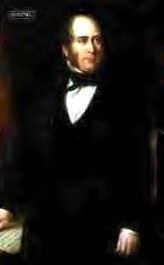 1 Kings 8:28,30 [from Solomon's prayer]
28 Yet have thou respect unto the prayer of thy servant, and to his supplication, O Lord my God, to hearken unto the cry and to the prayer, which thy servant prayeth before thee to day:
30 And hearken thou to the supplication of thy servant, and of thy people Israel, when they shall pray toward this place: and hear thou in heaven thy dwelling place: and when thou hearest, forgive.
–
Text of music:
O Lord my God, hear thou the pray'r thy servant prayeth, Have thou respect unto his prayer. Hear thou in heav'n thy dwelling place, And when thou hearest Lord, forgive.
—
O Lord my God, anthem by Samuel Sebastian Wesley (1810-1876)
Performed by The Choir of Somerville College, Oxford
BUY ALBUM
SHEET MUSIC
The New Church Anthem Book [100 anthems] by Lionel Dakers. For SATB choir and keyboard. Mixed Voices. Sacred, Choral Collection. Paperback. 592 pages. Published by Oxford University Press (OU.9780193531093).
FREE SHEET MUSIC